Main Track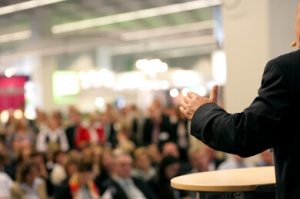 Submission Deadline: Monday, Jan 29th, 2018
Notification of Acceptance: Friday, February 23rd, 2018
Camera-Ready Deadline: Wednesday, March 7, 2018
We are proposing a wide range of options for submission types, in two main groups: published in the proceedings and not published in the proceedings. Submission types to be published in the ACM DH 2018 proceedings and to be presented orally at the conference (all page limits are final, including the abstract, references, and appendices):
Long research papers: up to 10 pages;
Short research papers: up to 5 pages;
Abstracts from health professionals: up to 1 page . Medical abstracts may follow the medical paper structure (background, aims, methods, results, conclusions, references), but this is not essential;
Progress reports from PhD students: up to 2 pages, having at least one result from the ongoing work (not merely a research proposal). We note that PhD students may also submit long and/or short papers.
Extensions of accepted submissions will have the opportunity to be submitted to the Frontiers in Digital Health Research Topic (Special Issue) after the conference. We particularly encourage health professionals to consider this opportunity.
Long research papers, short research papers, abstracts from health professionals, and progress reports from PhD students, if not accepted as such, may be recommended for poster presentation.
Previous work: any paper of 4 pages or more that has been accepted for a journal or conference after peer reviewing, constitutes previous work which will be considered with respect to possible self-plagiarism, and in judging the novelty and relevance of a contribution.
It is the authors' responsibility to ensure that their submissions adhere strictly to the required format. Submissions that do not comply with the above guidelines may be rejected without review. Please refer to the Submissions Guidance for more information.
To submit your paper, click here
To view Submission Guidance, click here
Supported by: