Highlights From DIGITAL HEALTH 2018
held in conjunction with The Web Conference 2018, Lyon, France
Everything is affected by the digital revolution. The opportunities for interdisciplinary digital health research bringing together computer science to dramatically improve public health, global health and wellbeing of individuals and populations globally are extraordinary.
Recent technological advances enabled by creation of real-time big data streams, social media, participatory and context-aware systems and infectious disease modelling are the focus of public health informatics.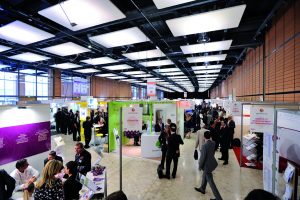 "I learnt a lot about digital data analysis going on, and serious gaming. We are now exploring a potential new project as a direct result of this conference." DH 2016
Building on successful conference series Electronic healthcare (ehealth) held in London (2008), Istanbul (2009), Casablanca (2010) and Malaga (2011) and Public Health in Digital Age Workshop held with WWW conference in Rio de Janeiro (2013) and Seoul (2014), and then Digital Health 2015 held in Florence, and Digital Health 2016 in Montreal, and Digital Health 2017 in London, the aim of this interdisciplinary conference is to bring together public health agencies (WHO, ECDC, CDC, PHE) and computer science and IT and MedTech industry to cross-fertilize ideas and drive this growing interdisciplinary discipline.
Supported by: